Team Secret, EHOME proceed to the Upper Bracket of The Chongqing Major's Playoffs
Team Secret and EHOME have secured the place in the Upper Bracket of The Chongqing Major's Playoffs. In the decider matches, Secret and EHOME defeated Forward Gaming and TNC Predator, respectively, finishing on the 2nd place of their groups.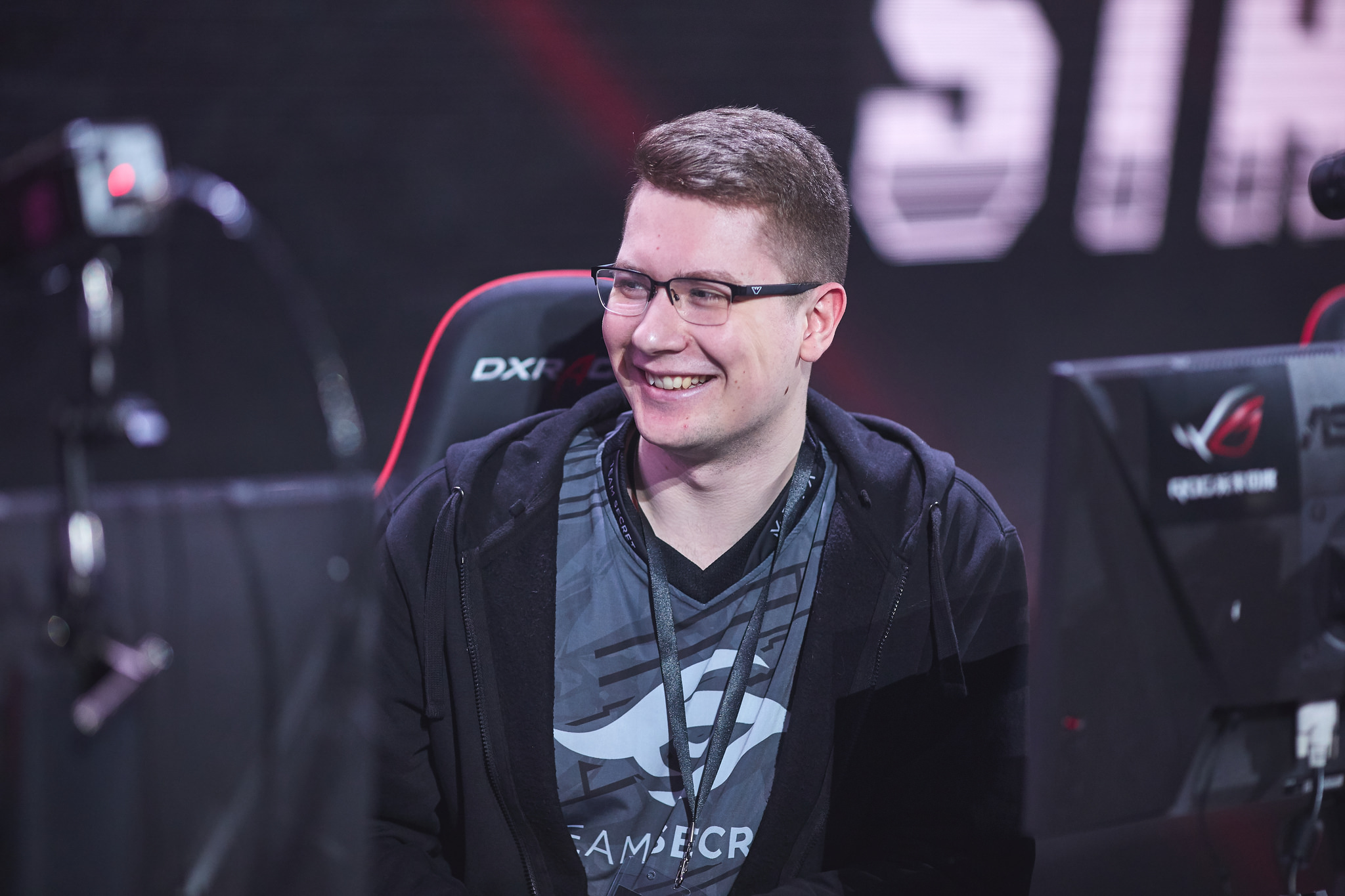 Team Secret placed 2nd in Group B, getting out ahead of
Forward Gaming and Thunder Predator
EHOME have fought in Group A, where we saw Virtus.pro taking the 1st place of the table. After losing to VP 1-2 at the beginning of the tournament, the Chinese squad prevailed over Chaos Esports Club 2-1 and TNC Predator 2-0, so they earned the UB spot in the Playoffs.
Team Secret have faced off against PSG.LGD, Forward Gaming, and Thunder Predator in Group B. The team led by Clement "Puppey" Ivanov kicked off its performance by a crushing victory over the Peruvians from Thunder Predator, 2-0, but was defeated by PSG.LGD in the winners' match, without being able to take a map away, 0-2. In the next series, Secret bounce back by overcoming Forward Gaming 2-1.
Following the results, Virtus.pro, PSG.LGD, EHOME, and Team Secret have advanced to the Upper Bracket of the Playoffs. The teams that finished on 3-4th places in Group A and Group B, TNC Predator, Chaos Esports Club, Forward Gaming, and Thunder Predator, are not eliminated. They will continue their participation in the Lower Bracket.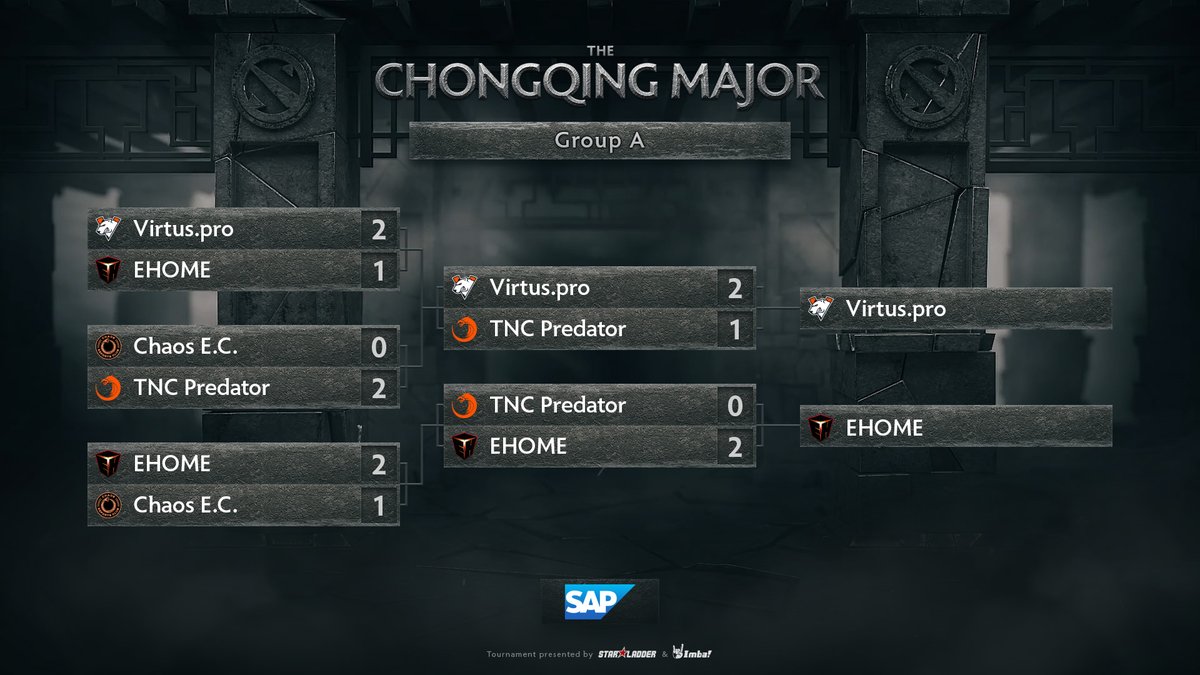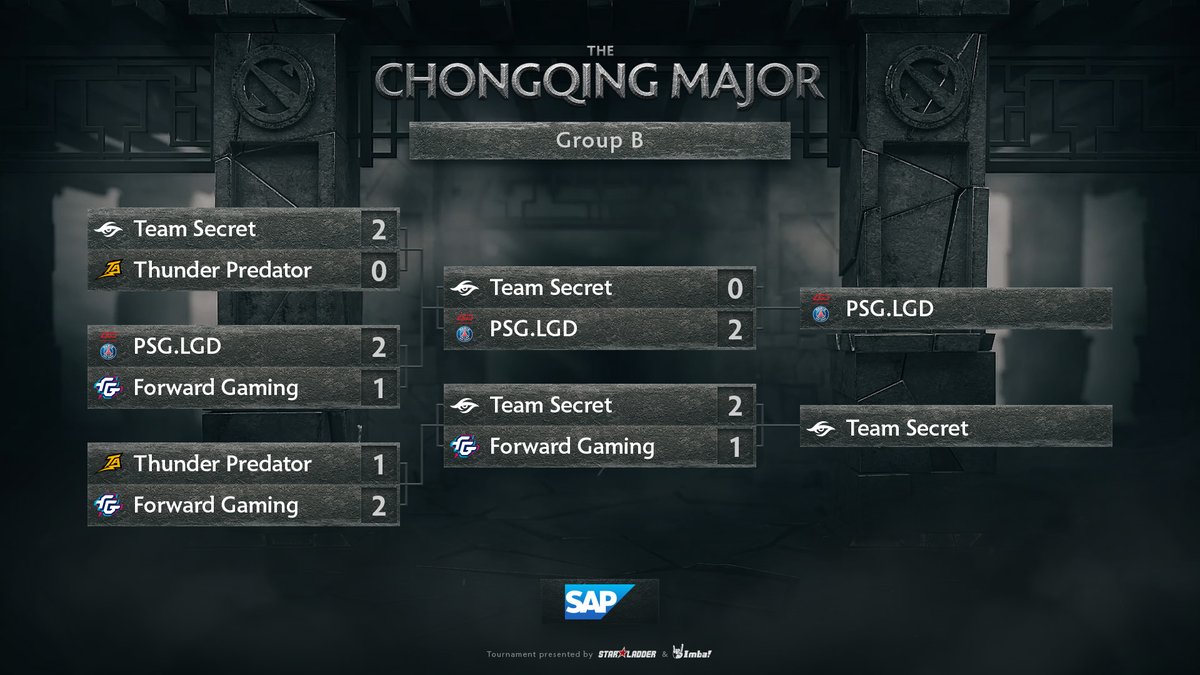 The next half of the participants will be distributed in the Playoffs' bracket, according to the outcome of Group C and Group D, matches of which will be held on January 20th. You can familiarize yourself with the schedule by this link.