Results of the open qualifiers for The Chongqing Major
Open qualifiers for The Chongqing Major, which took place from November 15th to 18th in Europe, South and North America, CIS and South-East Asia, have finally ended. Following the outcome, 19 teams reached the main qualifiers.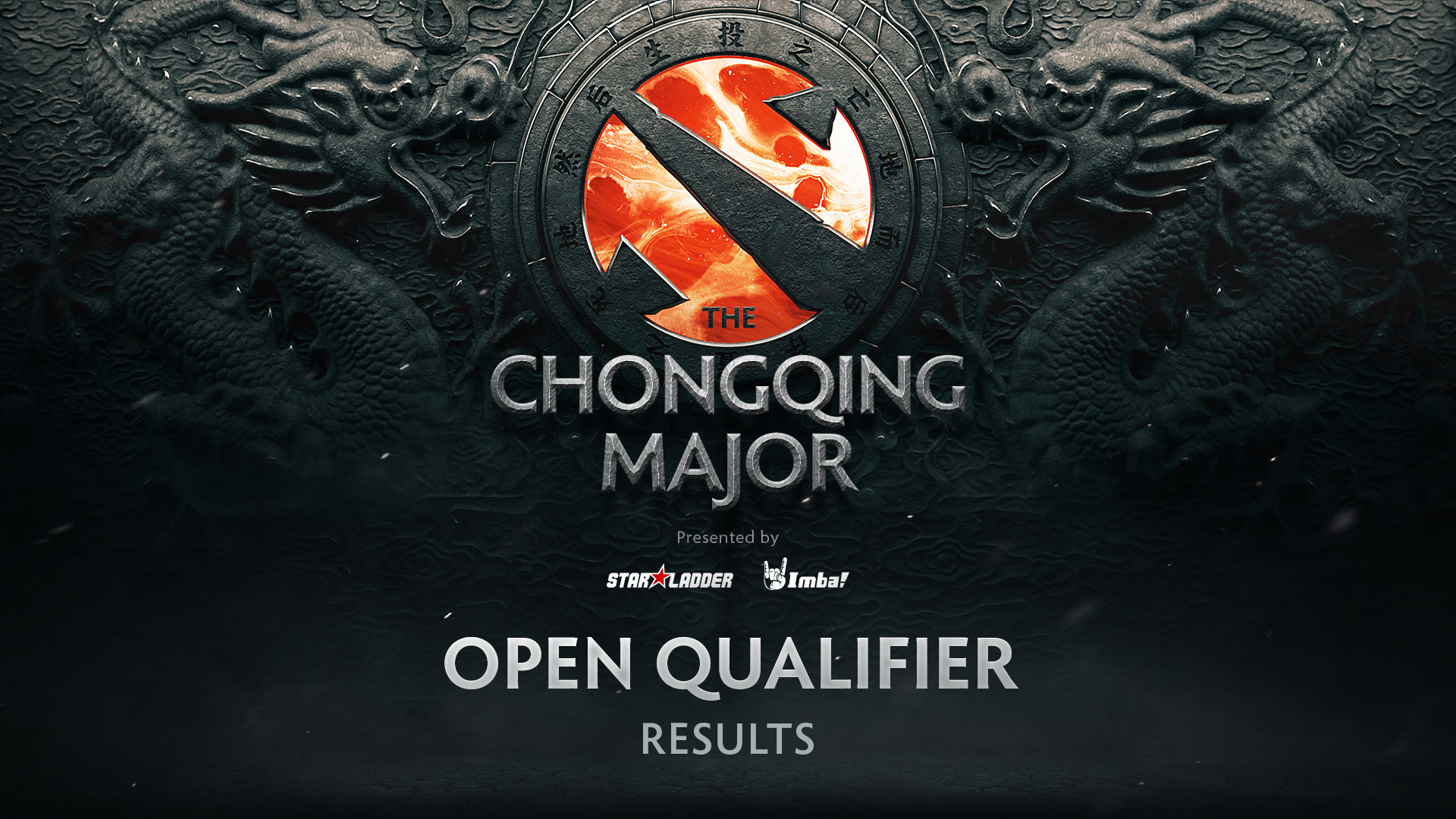 Two open qualifiers in the single-elimination format have been held in each region. The winners were awarded the right to attend the main qualifiers for The Chongqing Major - 2 teams advanced from each qualifier, except for the European one, in which the cherished ticket was granted to only one team
CIS
•

NoPangolier

•

Team Empire Hope

•

Se7eN eSports

•

Winstrike Team
NoPangolier and Team Empire Hope won the first open qualifier.
The second open qualifier was victorious for Se7eN eSports and Winstrike Team, who defeated TLWK and Marlerino ESports in the decider-matches.
Europe
• Hippomaniacs

•

Vega Squadron

•

The Final Tribe
The winners of the first open European qualifier were Hippomaniacs and Vega Squadron. In the Playoffs, Vega Squadron overpowered the mix of Khaled "sQreen" Al-Habbash, while Hippomaniacs beat Unchained Esports.
In the second European open qualifier, the upper hand was gained by The Final Tribe, who won over Unchained Esports in the final with a score of 2:0.
South America
•

Thunder Predator

•

16 anos melhor idade

•

Infamous Young

•

Gorillaz-Pride
The winners of the first open qualifier in South America are Thunder Predator and 16 anos melhor idade.
Second open qualifier won Infamous Young and Gorillaz-Pride.

North America
•

Team Borster

•

TEAM TEAM

•

Zugzwang

•

Team Doggies
The first open qualifier in the region was finished with the victories of Team Borster and TEAM TEAM, who beat TeamTaem and Zugzwang, respectively.
Zugzwang players never gave up and prevailed over Team nevermis in the second open qualifier. Team Doggies defeated Bermuda Boys.
South-East Asia
•

496 Gaming

•

BOOM ID

•

WarriorsGaming.Unity

•

Mineski
The winners of the first open qualifier are 496 Gaming and BOOM ID, who won over Team Admiral and DeToNator in the final.
The second open qualifier brought victory to players from WarriorsGaming.Unity and Mineski. Open qualifications in China will be completed only by November 27th and then we will discover the names of two teams that will join PSG.LGD, Team Aster and Vici Gaming.
Winners of the open qualifiers will play in a closed qualifier with the teams that have been invited earlier.
Closed qualifiers will be held from 25th to 30th of November. The teams will compete for trips to the LAN-finals of The Chongqing Major, held in China from January 19th to 27th, 2019.