Motivation for participants of AM League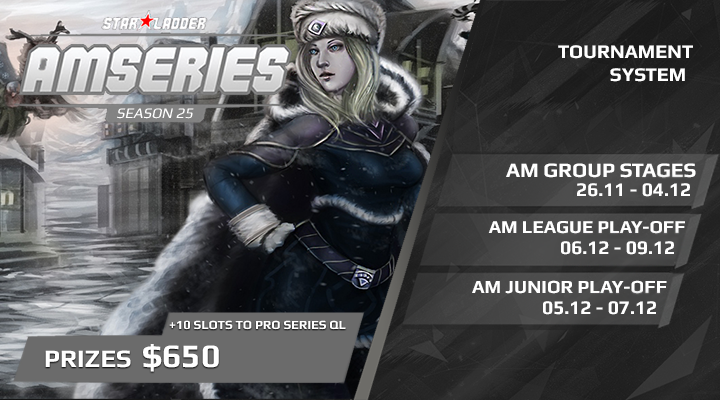 7
StarLadder AM League Season 25 Prizes:
1st place — $350
2nd place — $100
3d place — $50
$1-8 place — invite in the close quals of Pro League Season 25

StarLadder AM League Junior Season 25 Prizes:
1st place — $150
1-2 place — invite in the close quals of Pro League Season 25
Motivation for teamless players and for beginners:
— Teams will start the league with games against rivals about their level.
— In the case of leaving the AM League, the team moves to the Junior League, where the level of opponents corresponds to the participants of the previous round
— Unlike other major tournaments and qualifiers, the selection of opponents will be more balanced and may allow players to: gain the necessary experience; have more fun; morally get stronger for tournament games; continue your cybersport career and reach a new level for yourself
— For the first time in the history of competitive Dota, the chance for advancement in a higher stage significantly increases
— This is the best reason to gather a team or join an already formed one. This is an opportunity for growth and the emergence of new ambitions.
Motivation for the experienced players:
— 2-3 games per day with worthy rivals. Good opportunity to practice strategies and game aspects.
— Teams with high MMR play less rounds, matches.
— A massive number of participants receive invites to the $2.000 Pro League